The Hunzeker team is proud to be representing the LBJ House. 
Have you ever wanted to own a piece of Houston history? How about a home with a REALLY good story? Wouldn't it be fun to tell friends about the US President that lived in your home? Would you also like to walk to Houston faves: Blacksmith Coffee, Hay Merchant, Uchi, Velvet Taco or Katz's Deli? Perfectly situated at the corner of Hawthorne & Garrott, in Montrose's Westmoreland Historic District, is The Bright House. Former president Lyndon Baines Johnson called this home while teaching public speaking at Sam Houston HS in the 30s. It remained in his family for 90+ years. Recently restored to it's original white exterior, it has been lovingly maintained with all the charm you expect of a Victorian home. And a bonus: a fully equipped garage apt! If the patina of 116 year old wood floors appeals to you; if original moldings & trim with some layers of paint makes you appreciate the history of a house; if views of your front porch, through glass from the turn of the century makes you smile; this might be the home for you. Check out what ABC 13, Click 2 Houston, the Houston Chronicle and KRBE are saying about it as well.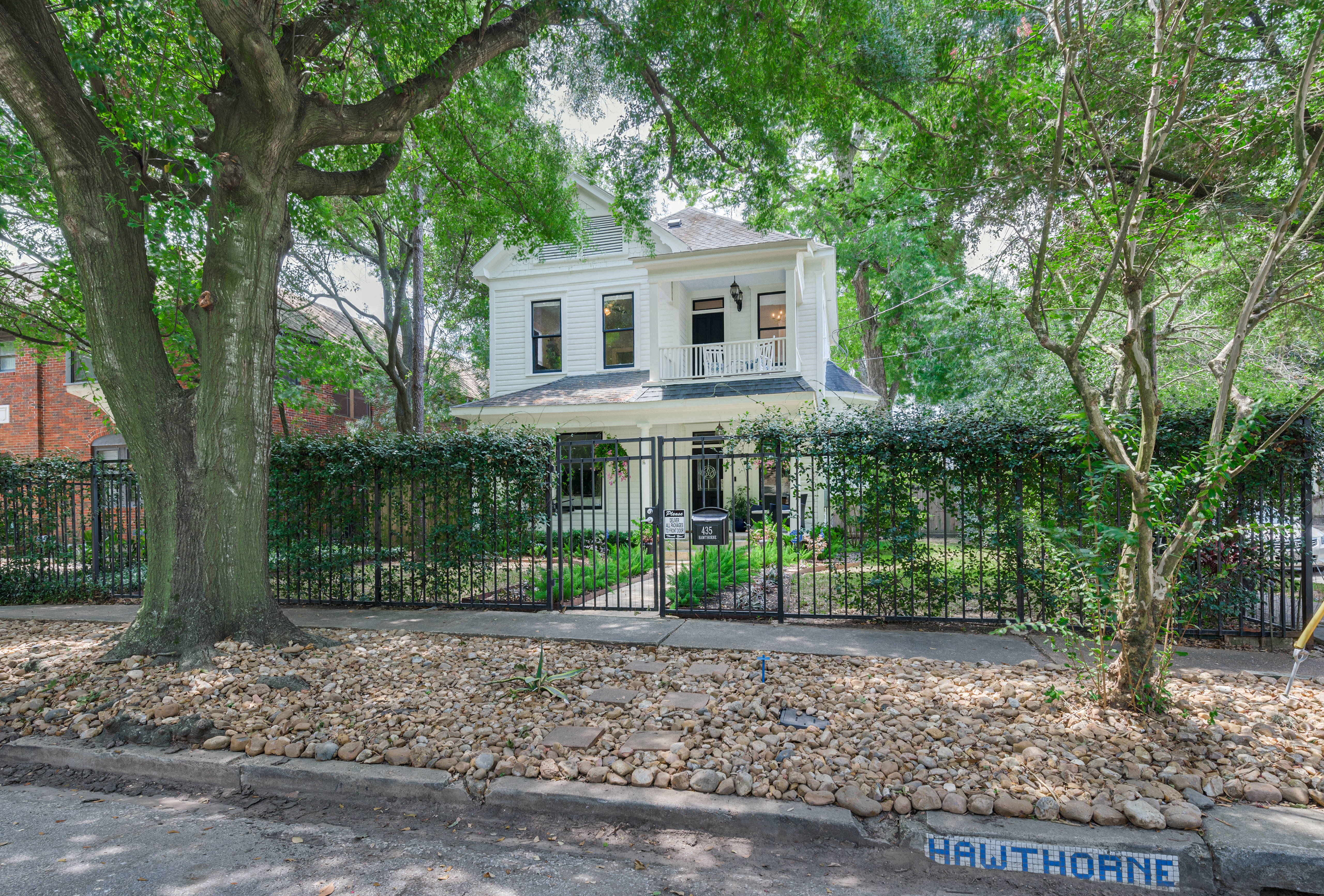 Does the site of the Mosaic tile street name bring a smile to your Houstonian heart? 435 Hawthorne at the corner of Hawthorne and Garrott give you two! This 6300 square foot lot is home to the "LBJ House" with a wide front porch, balcony and a fully equipped 624 square foot garage apt. It is your chance to own an iconic Montrose home.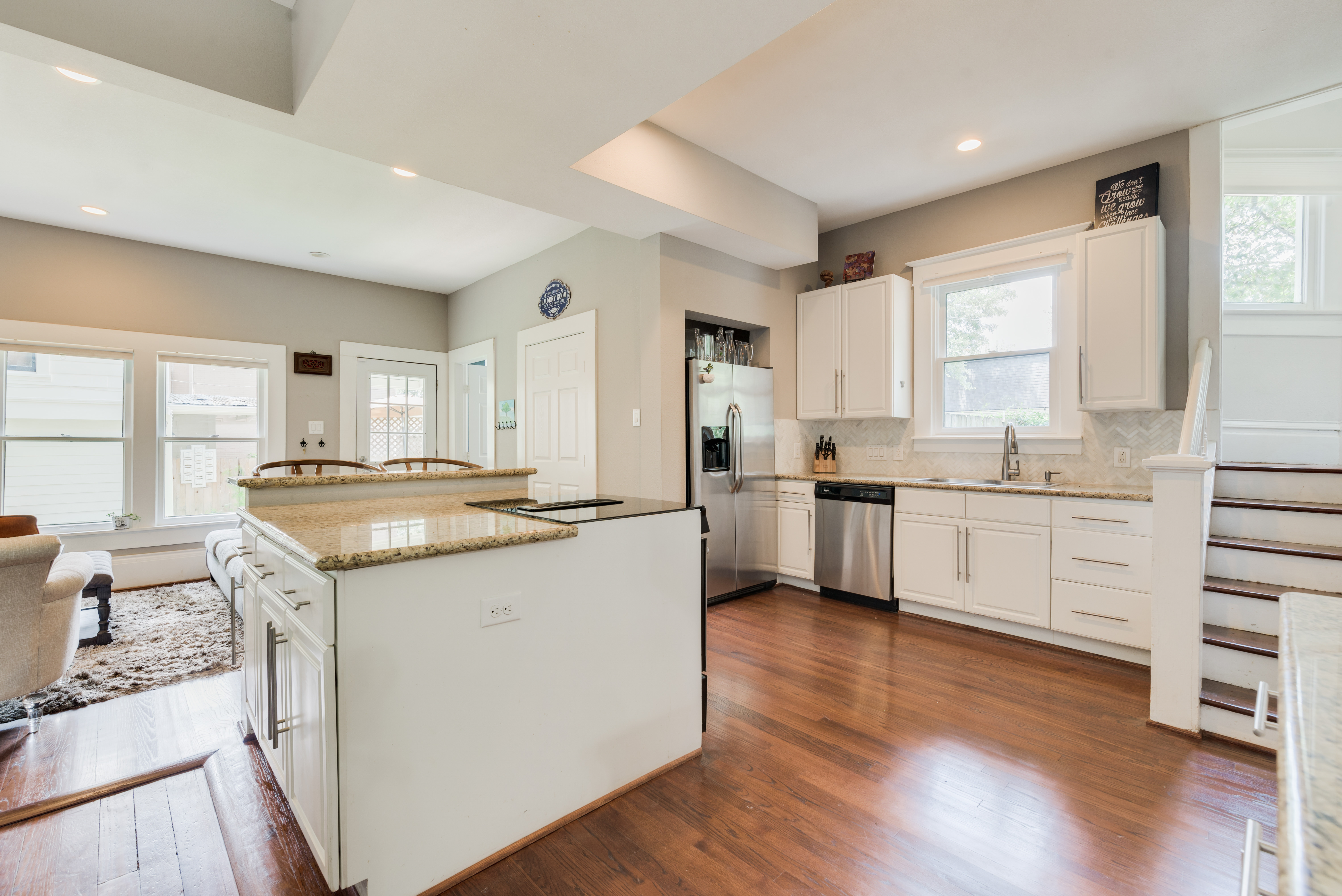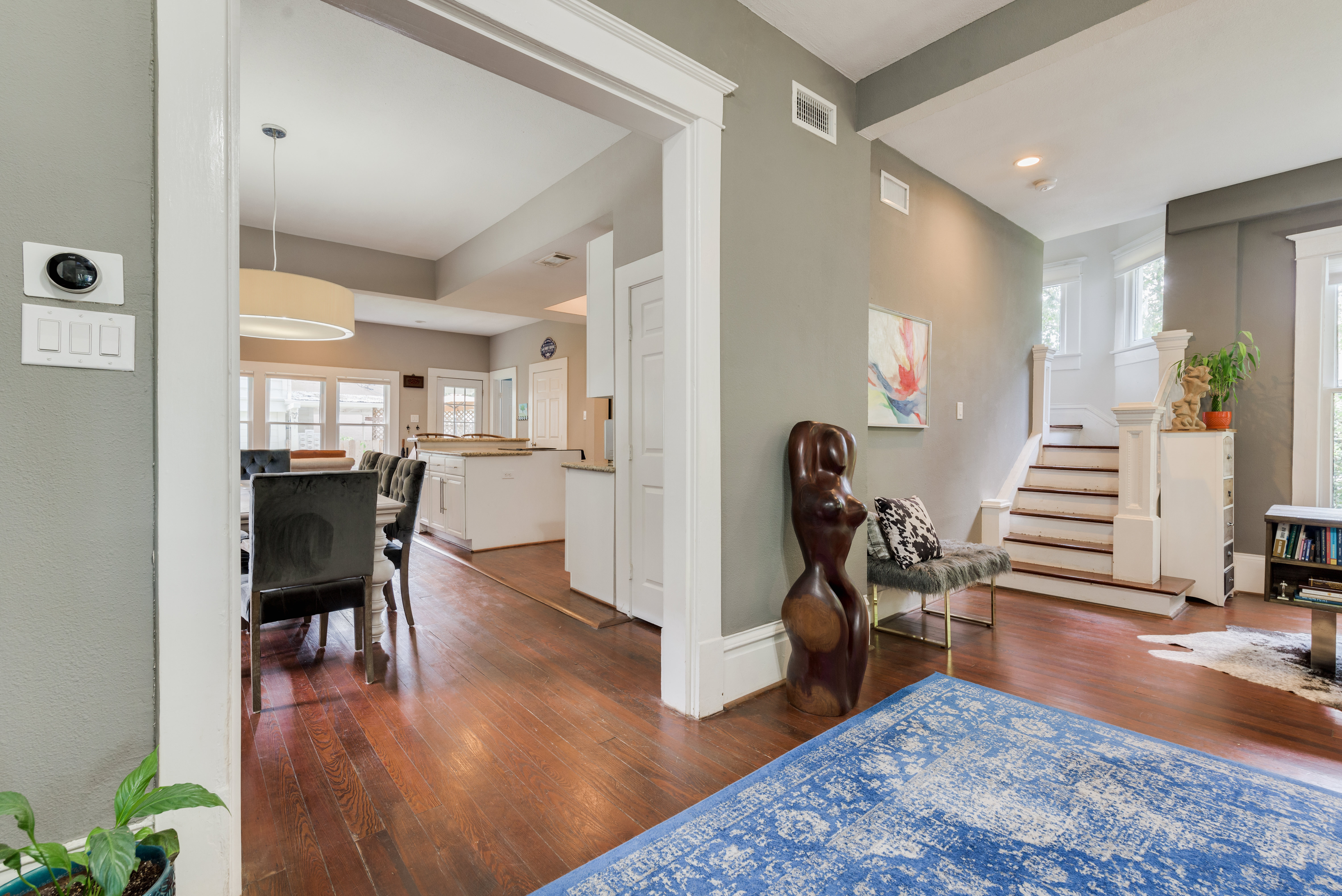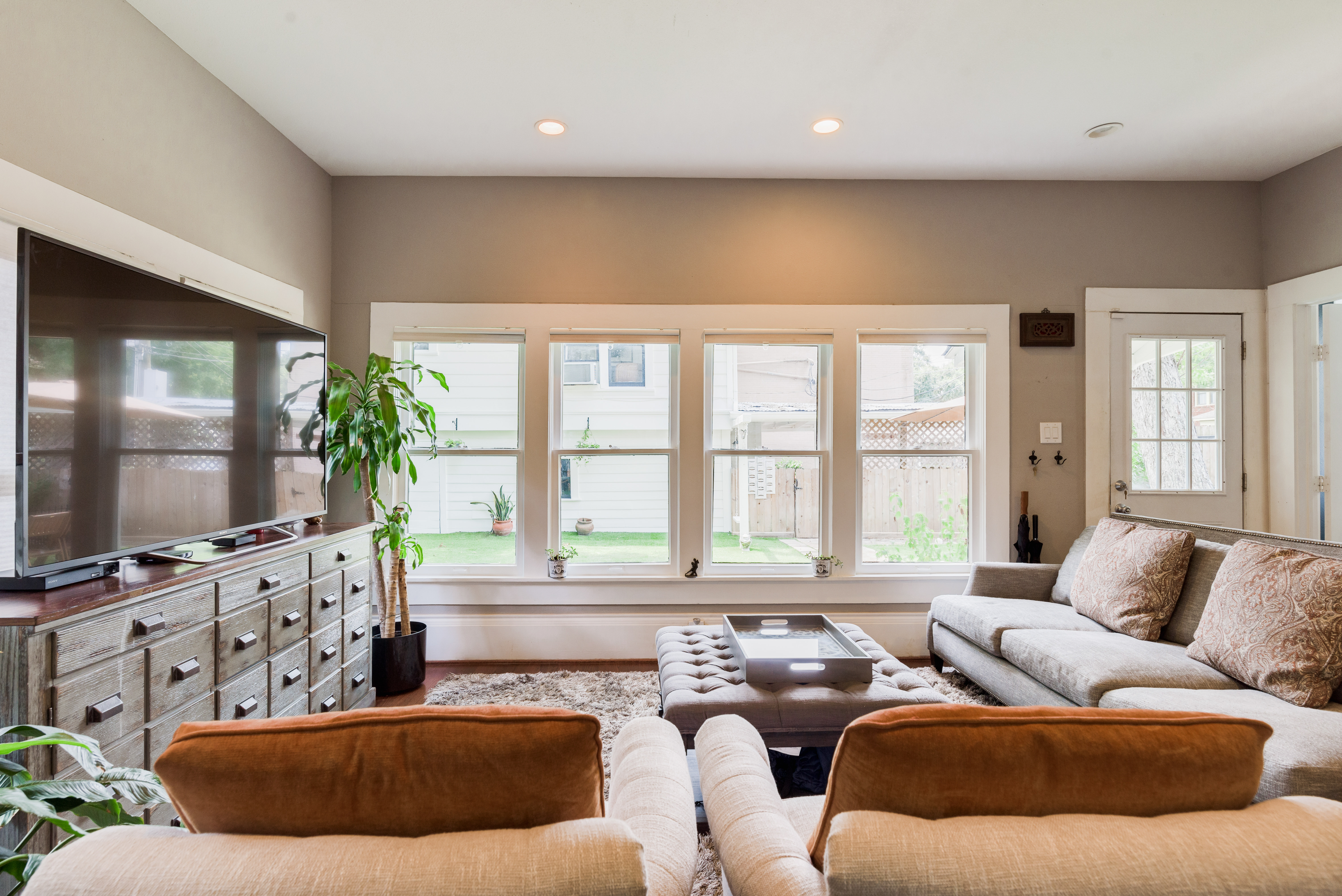 Welcome to 435 Hawthorne. A classic porch entry with a taste of Texas in your front door. Enjoy evenings swinging on the porch and being part of this great Houston community. Meet neighbors who appreciate the history of the neighborhood and the homes that have stood there since the early 1900s.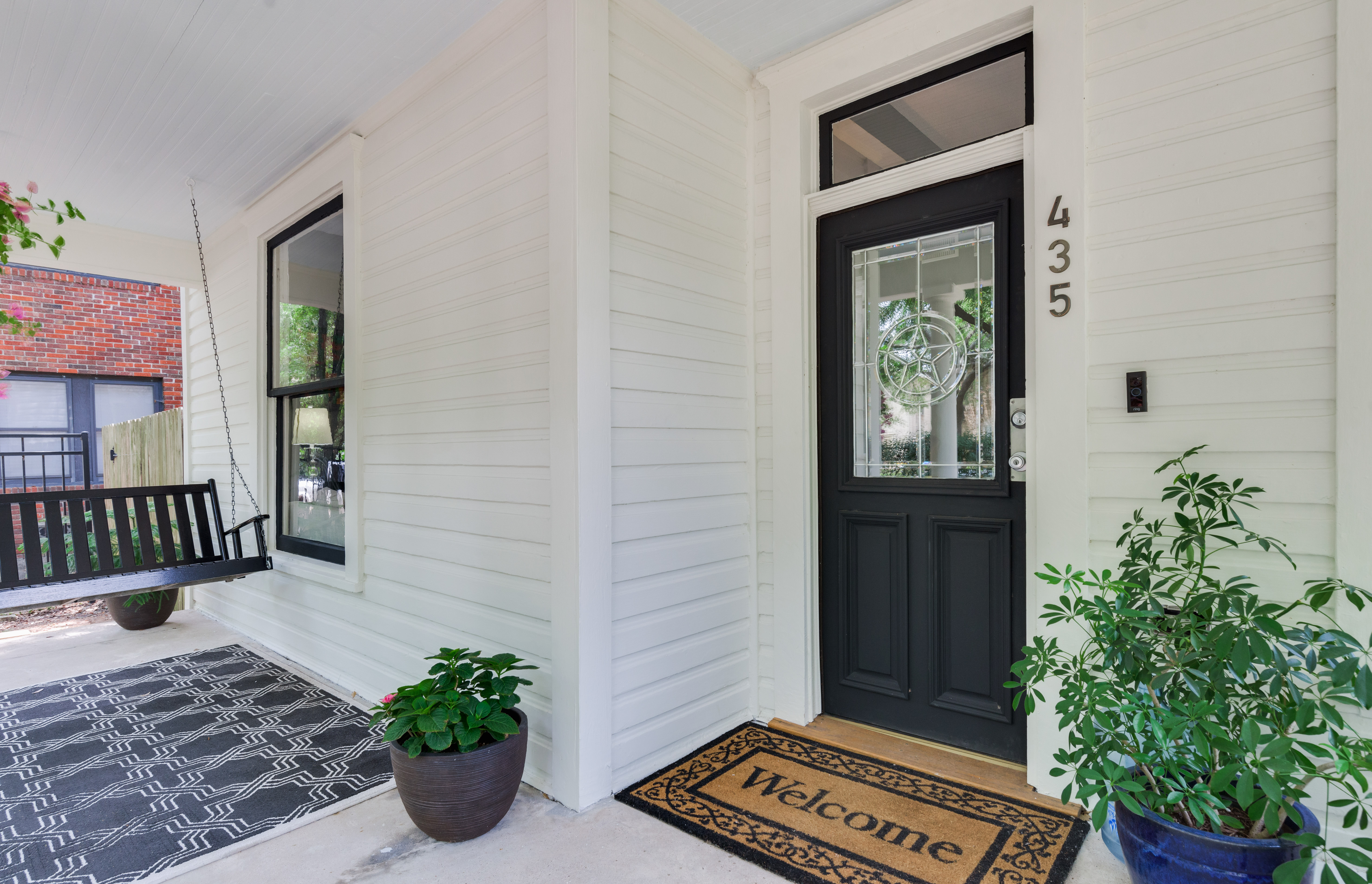 Inside you are greeted by much of the original architectural details including cased openings, craftsman styled stairs and original red pine.
For full detail click on the Hunzeker Team's featured listings right here on this site.